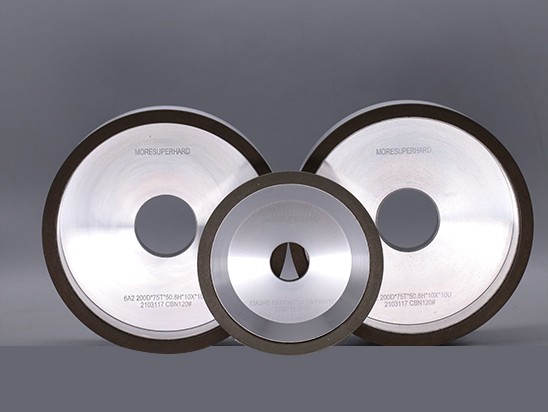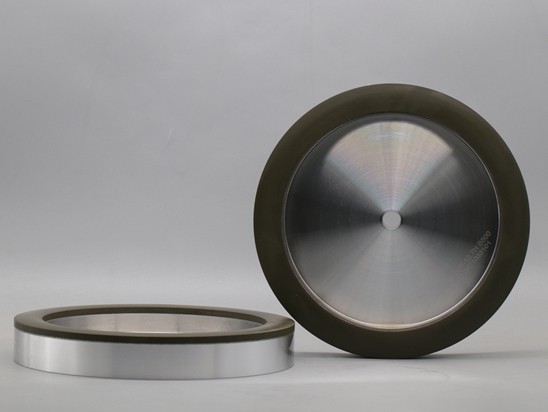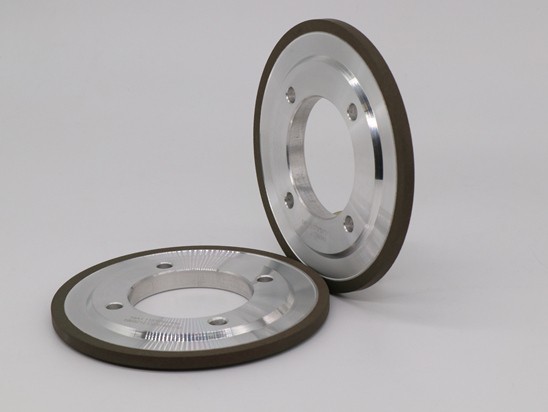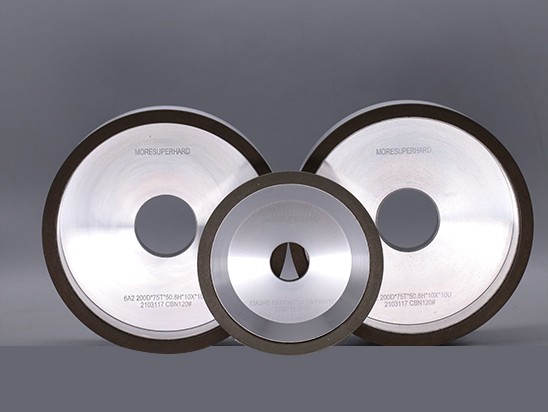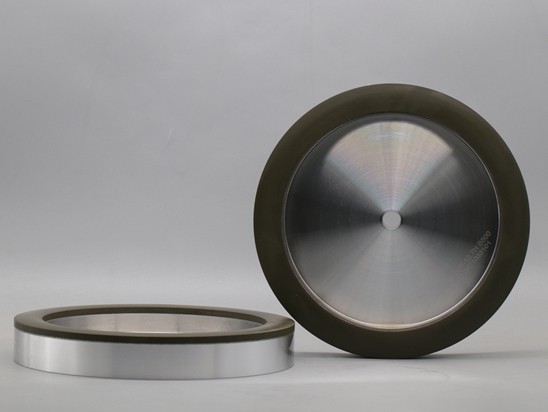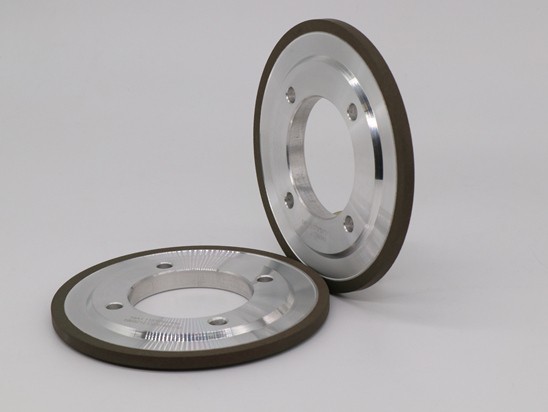 Resin bond CBN grinding wheel for hardened steel
High precision resin CBN wheel are suitable for processing HSS, alloy steel, tool steel, high manganese steel,hardened steel, white steel,etc
Concentration: 50%, 75%, 100%, 125%, 150%
Grit: rough, medium, finish, polishing
Product Details
Resin CBN grinding wheel is a good choice for grinding hardened steel. Due to cbn grinding wheel with high thermal stability and chemical resistance, the CBN wheel is most suitable for grinding hard ferrous materials, hardened steel, bearing steel, nickel based alloys, machining ferrous materials.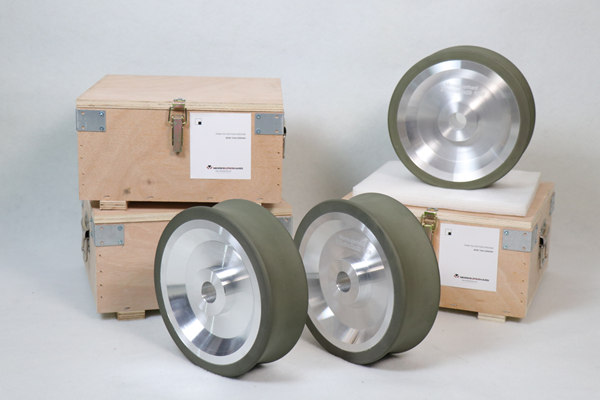 Because of the high hardness of hardened steel is very hard to be grinded. The hardened steel contains the iron element, because of diamond carbon makeup, diamond grinding wheels would often dissolve iron at high temperatures, so it can not use diamond grinding wheel to process hardended steel. CBN grinding wheels doesn't contain large amounts of carbon, so CBN grinding wheels maintain high levels of accuracy while still removing high amounts of material under extreme heat, making resin CBN grinding wheel has the perfect performance when grinding ferrous metals.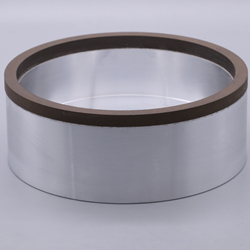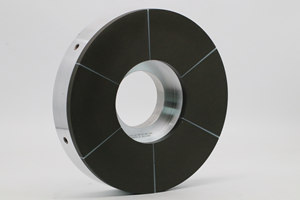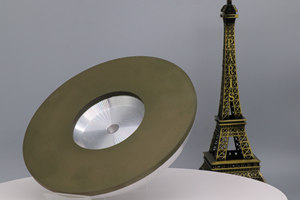 Applications of resin CBN grinding wheels
– Resin CBN grinding wheel can grind most all grades of steel, which have hardness of 45Rc or above, such as grinding die steel, HSS steel, alloy steel, nickel-molybdenum alloy steel, chilled cast iron, tool steel, bearing steel, steel chainsaw, carving chisel, hardened steel,etc.
Moresuperhard can provide vitrified bond, resin bond, metal and electroplated CBN griniding wheel for corase, semi-finish, finish, ultra finish grinding and polishing for hard to process material.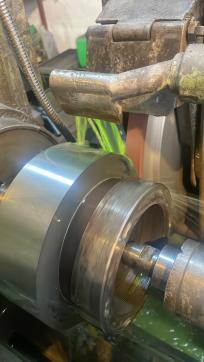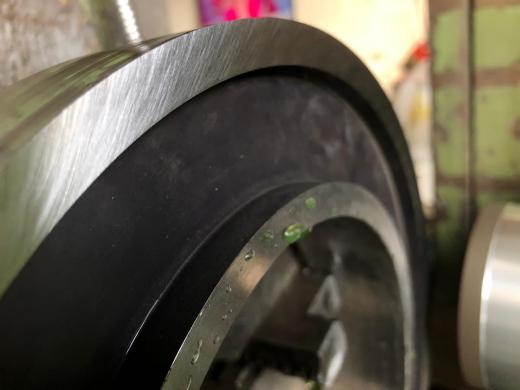 Advantages of Resin CBN grinding wheel
– High-quality raw materials, high purity, sharp and wear-resistant
– High grinding efficiency, long life
– Sharp and fast cutting, high hardness
– Good self-sharpening, full of elasticity and good grinding and polishing performance
– Low heat generation, not easy to block, not to damage the workpiece
– High temperature hot pressed produced, high workpiece precision
– Wet or dry grinding is supprted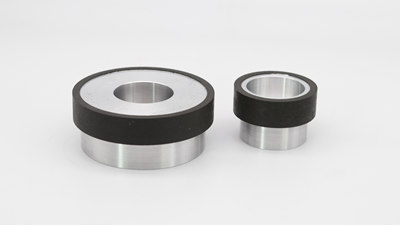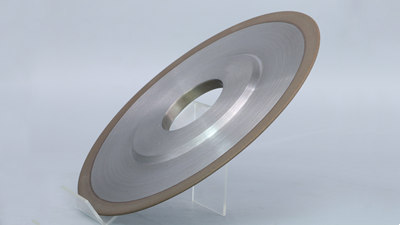 Q&A
What is resin CBN grinding wheel?
Resin CBN grinding wheel with phenolic resin, polyimide resin, polyurethane resin, and other high performance and new resin as the bonding agent, resin CBN grinding wheel has good self-sharpening and high grinding efficiency.
Why choose CBN wheel?
CBN stands for cubic boron nitride, a superhard material second only to diamond in hardness, cool cutting and the ability to work with ferrous materials, unlike diamond.
Diamond is composed of pure carbon and is produced under high heat and pressure. When Diamond is used to grind hardened steel it causes a chemical reaction and essentially begins to form graphite and lose it strength.
What makes CBN better for working with hardened steels?
CBN is not composed of carbon atoms, instead it is formed with boron and nitride under pressure and heat. Grinding hardened steels produces high temperatures, CBN has a great thermal conductivity, keeping it cool under extreme heat.
Drawing&Specification
Specification of Resin CBN grinding wheel
Diameter(mm)
Thickness(mm)
Hole(mm)
X(mm)
150
25.4
31.75
12.7
175
25.4
31.75
12.7
200
25.4
31.75
12.7
250
25.4
25.4
12.7
300
50.8
127
12.7
350
50.8
127
12.7
400
50.8
127
16
508
50.8
304.8
16
610
50.8
304.8
20
750
50.8
304.8
20
900
50.8
304.8
20
Coarse grinding: 46#, 60#, 80#, 100#, 120#
Medium grinding: 120#, 150#, 180#, 200#, 240#
Finish grinding: 280#, 320#, 400#, 500#, 600#
Polishing: 800#, 1000#, 1200#, 1500#, 2000#, 3000
Other specification can customize according to your requirements
Case 1- resin CBN grinding wheel for hardened steel grinding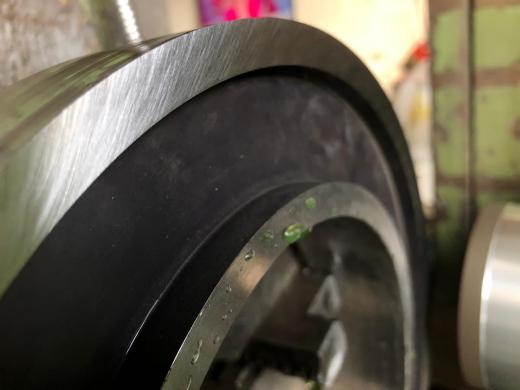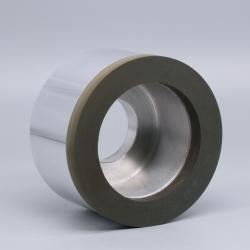 | | |
| --- | --- |
| Workpiece | Hardened steel |
| Grinding problems during corundum grinding wheel | Low grinding efficiency and short working life |
| Grinding wheel | Resin CBN grinding wheel |
| Moresuperhard recommend Grit | Coarse grit |
| Feedback | Work well and the life is longer than corundum grinding wheel, get a sharp and long work-life tool |
| How to dressing | Moresuperhard Resin CBN grinding wheel is easy to dressing ( only need one simple corundum stick or wheel is enough ) |
Case 2 – Resin CBN grinding wheel for hardened steel kinfe

| | |
| --- | --- |
| Grinding wheel | Resin CBN grinding wheel |
| Workpiece | industry knife with hardened steel |
| Machine | Goeckel  G50 |
| wheel dimension |  6A2 D150x10x6x50 D151 C100 wet grinding |
| Ra require |  0.8 |
| Infeed |  0.09mm/pass |
Inquiry
Please Feel free to give your inquiry in the form below. We will reply you in 24 hours.