Gashing Grinding Round Tools
Gashing grinding requires higher profile consistency (of the grinding wheel) in comparison to fluting, due to the high edge quality required of carbide tools. However, there may still be substantial material removal in the gashing of end cutters. Hence, the demand for large removal capacity is high in this case as well.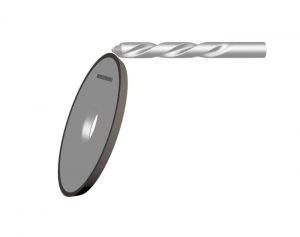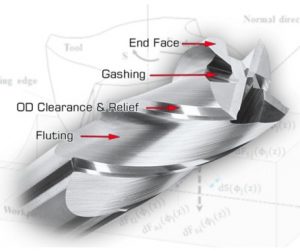 The advantages of Gashing Grinding
– Free cutting characteristics
– High stock removal rates for short cycle times
– A long lasting wheel profile
– Excellent surface quality on the cutting tool
– Higher speeds make the wheel work harder, thus requiring more cooling.
Moresuperhard Gash Grinding wheels are very effective in the gashing operation, with very large stock removal capacity and high profile consistency. And, you'll get superior tool edge quality at high production rates.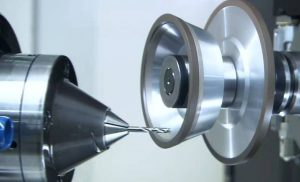 Applications: gashing grinding a slot or notch along the cutting face to allow for chip flow on tungsten carbide, high speed steel (HSS), stainless drill ,end mill and reamer
Bonded: resin bond, metal bond and hybrid bond
A peripheral speed of 20-30 m/s is recommended.
Suitable Shapes: 1V1, 3V1, 14V1, 12V9
Related Products