Centerless Grinding
Centerless grinding is grinding without clamping the center of the workpiece. It is mainly composed of three mechanisms: grinding wheel, guide wheel (adjustment wheel) and workpiece support (support plate). The function of the grinding wheel is to grind off the surface that needs to be removed from the abrasive and produce the desired degree of smoothness; the function of the guide wheel is to control the rotational speed of the abrasive; the workpiece holder is used to support the abrasive during grinding.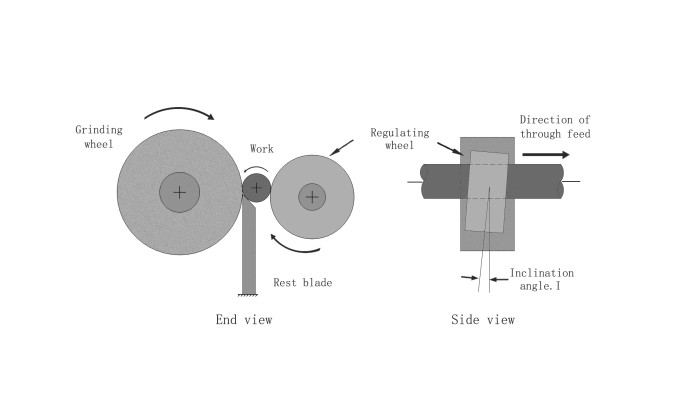 There are three centerless grinding methods:
– Infeed method: suitable for grinding multi-diameter or special-shaped workpieces.
– Through feed method: It has high production efficiency for the grinding of needle rollers, cylindrical rollers and tapered rollers.
– Tangential feed mode: capable of grinding special-shaped workpieces, such as spherical rollers.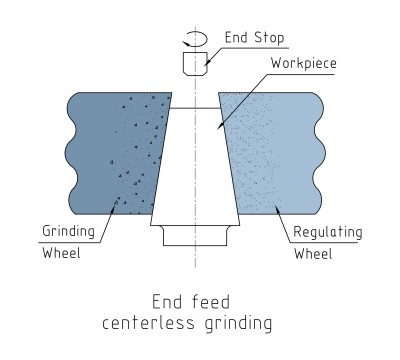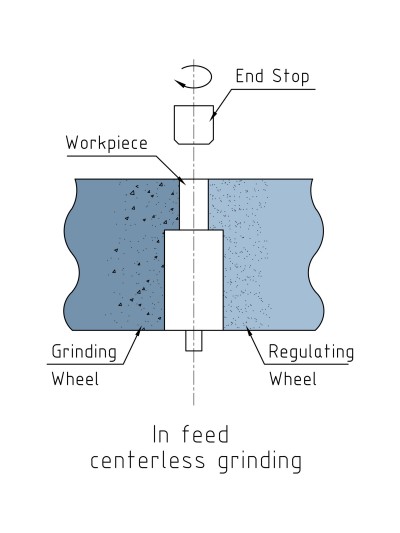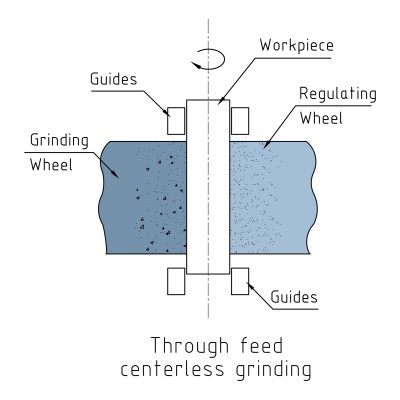 Moresuperhard offers various sizes of grinding wheels for centerless grinding
Application range of centerless grinding: grinding carbide, ceramics, magnetic materials, stainless steel rods, PCD & PCBN materials
Bonded: Resin Bonded, Metal Bonded
Centerless Grinders: Koyo, Crystec, Dedtru, Landis, Okuma, Paragon, Royal Master, Unison, WMV