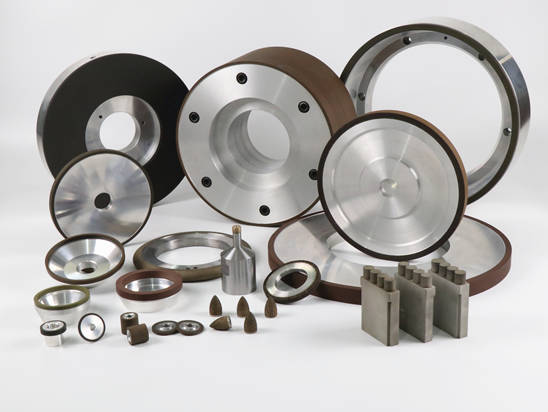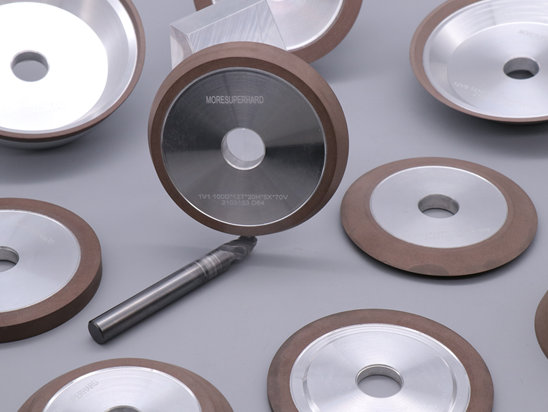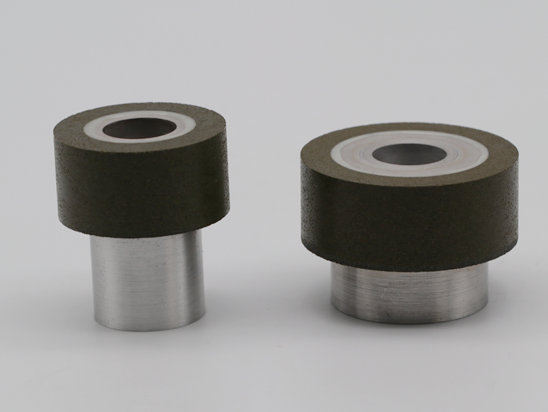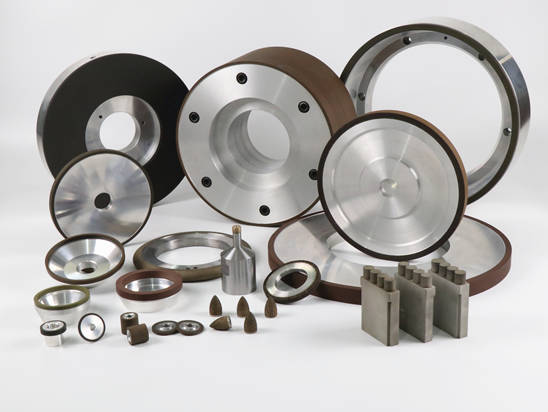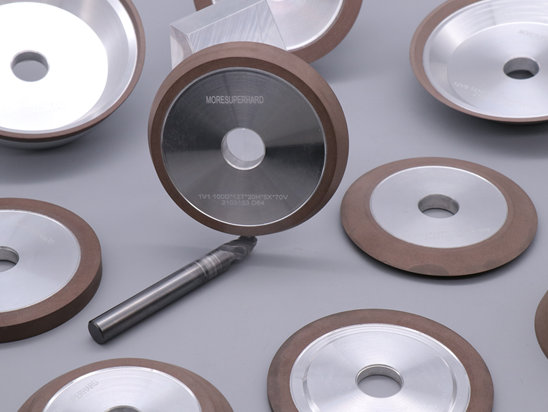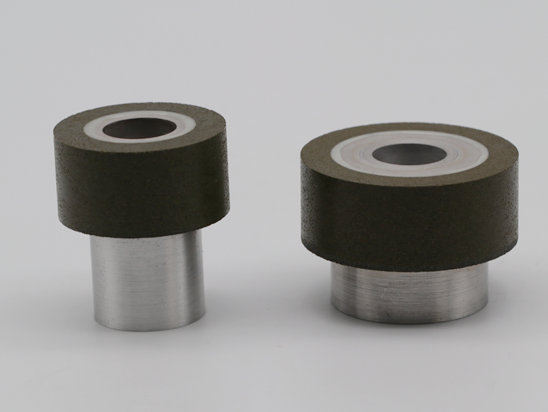 Resin bond Diamond Wheel for Tungsten Carbide
Applicable Industry: CNC Tool Grinding, Woodworking Tool Grinding, Thermal Spraying Coated, Silicon Wafer Grinding, etc
Workpiece Materials: grinding tungsten carbide cutting tools, ceramic , magnetic materials, silicon , glass , quartz and thermal spraying alloy ,etc
Type of Grinding Wheel: 1A1R, 1A1, 3A1, 1V1, 4A2, 4BT9, 6A2, 11V9, 12A2, 14F, etc
Moresuperhard supply grinding wheels to the following grinding machine manufacturers (OEMs): ANCA, Rollomatic, Star, Studer, USACH, Vollmer, Walter
Product Details
Resin bond diamond/CBN grinding wheel has high stability and high efficiency, and is suitable for processing various materials. Diamond or CBN particles are embedded in phenolic resin or copper (and other fillers) and combined in a hot pressing process into a variety of useful shapes and sizes, which are then cured and machined into tools. Whether you need to polish, sharpen, rough or finish, Grind's resin bond tools will meet or exceed your expectations.
Resin diamond and cbn grinding wheels are used to process workpiece materials
Suitable for tungsten carbide, ceramics, quartz, glass, optical materials, pcd/pcbn, and other non-metallic hard and brittle materials, as well as stainless steel, high speed steel, tool steel, bearing steel, titanium nitride, zirconia/alumina, ferrite Grinding, cutting or grooving of metal materials such as body, powder metal, sintered silicon carbide, titanium-graphite composite materials.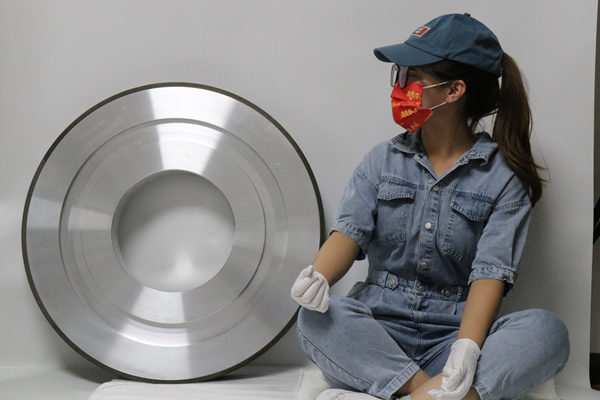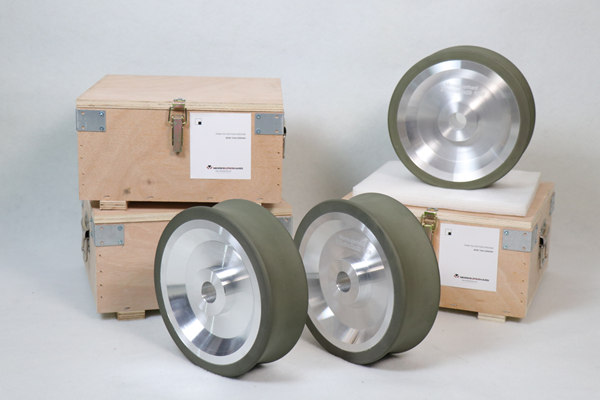 Application industry of resin diamond and cbn wheels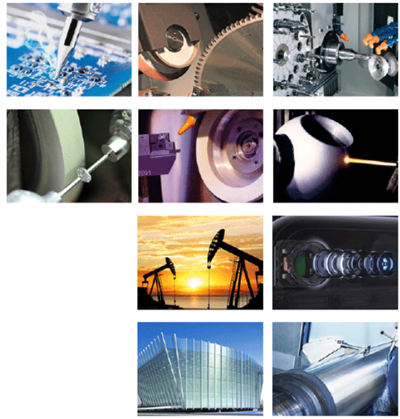 – Automotive industry. Grinding the inner hole of the wheel and cylinder, grinding the inner hole of the constant speed joint, grinding the inner hole and groove of the compressor parts, grinding the outer diameter of the convex output shaft, grinding the inner hole and forming of the fuel injection system parts, grinding the inner and outer diameters of the valve handle Mold plane, inner and outer diameter, forming grinding, rocker forming grinding,
– Metal cutting, tool processing industry. Grinding of milling cutters, grinding of broaches, grinding of hob cutter teeth, grinding of inner holes, grinding of circular knives, long knives, cutting knives, grinding of forging die threads, grinding of inner diameters, grinding of circular saw blades
– Bearing industry. Ball bearing inner diameter grinding, groove grinding needle bearing inner diameter grinding, groove grinding, bearing inner and outer diameter grinding for aerospace industry, linear slide groove grinding outer diameter centerless grinding, ball screw grinding
– Gear industry. Gear inner and outer diameter grinding, hob grinding
– Home appliance industry. Compressor parts inner diameter, groove grinding, centerless grinding of mandrels
– Mould industry. Die inner and outer diameter, plane grinding, plane forming grinding
– Thermal spray industry
– Semiconductor wafer grinding
– Medical industry
– Precision Engineering Ceramics
– Optical glass processing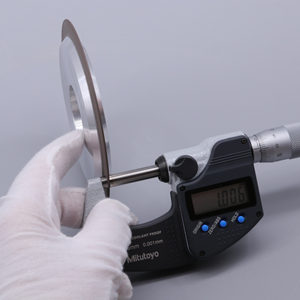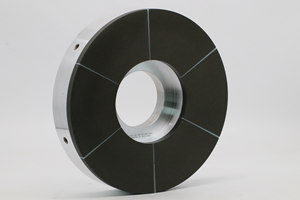 1A1 Diamond Wheel, Diamond Flat Wheel for Carbide Grinding ( Used for grinding HVOF carbide coated, carbide roller, ceramic and glass etc. The diameter of grinding wheel from 25mm (1″) to 915mm (36″).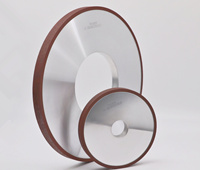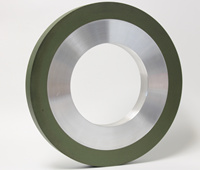 Resin Diamond Wheel for CNC Tool Grinding ( Fluting, gashing clear edge and relief angle, OD grinding of the tungsten carbide, HSS, milling cutter, reamer and drill, etc)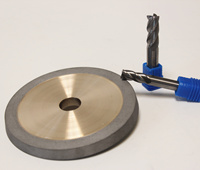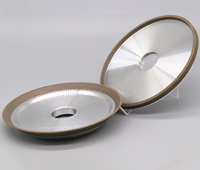 Resin Diamond Wheel for Carbide Circular Saw Blade Grinding (special shapes can be design according to customers' drawing)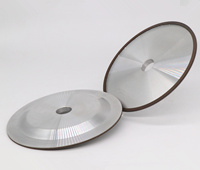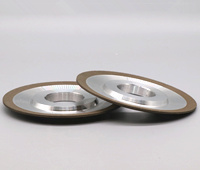 1A2T Resin Diamond Grinding Wheel for finish polishing gemstone, sapphire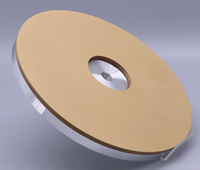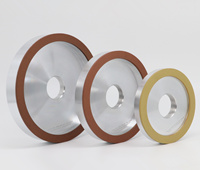 Diamond Cup Grinding Wheel for grinding carbide, glass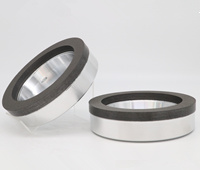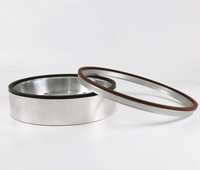 Drawing&Specification
Inquiry
Please Feel free to give your inquiry in the form below. We will reply you in 24 hours.