Fluting Grinding
The fluting grinding is generally: fluting, polishing, tooth space (rough), tooth space (fine), end edge (rough), end edge (fine), carving flute.
Application: fluting end mill, drill, carbide cutter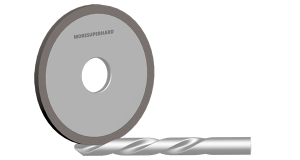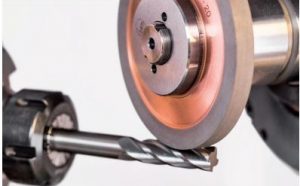 The flute grinding wheel is mainly used for CNC cutting tools, which requires high wear resistance and sharpness of the grinding wheel. Moreover, the flute grinding wheel should meet the characteristics of large cutting depth and large feed, and can improve the efficiency of carbide cutting tools.
Due to the low grinding resistance and low grinding temperature, there will be no crack, burn and thermal deformation of the rod in the process of powerful flute grinding wheel. At the same time, the grinding wheel wear is small, and the dressing cycle and service life of the grinding wheel will be greatly improved.
Application CNC Machine includes WALTER, ANCA, SAACKE, etc.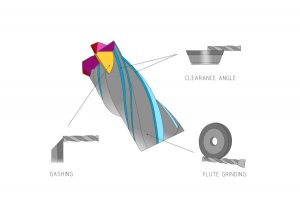 Moresuperhard provides a full range of grinding solutions for CNC cutting tools.
Mode: 1A1, 1V1, 14A1, 3A1
The CNC grinding wheel has good wear resistance and shape preservation, can obtain the perfect grinding quality and finish.
Related Products