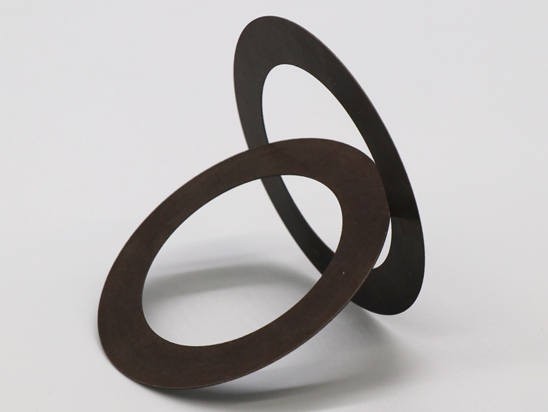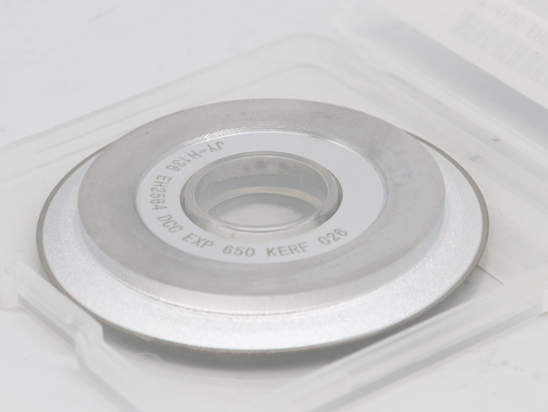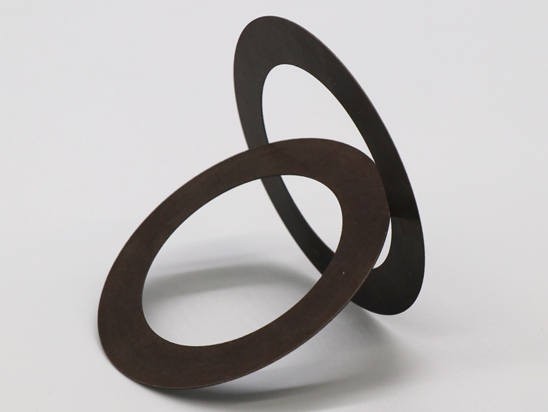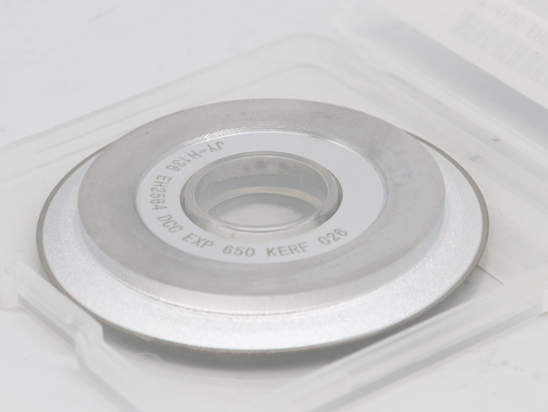 Diamond Dicing Blades For Wafer Scribing
1A8 Ultra-thin diamond dicing blade
Blade thickness: 0.03 mm – 0.3 mm
Silicon wafers of thickness:  0.5 mm, 1 mm, 2 mm, 3 mm and 5 mm
Inducing as low as possible frontside and backside chipping of silicon wafer
Applications: Scribing silicon wafers, compound semiconductor wafers (GaAs, Gap), oxide wafers (LiTaO3), glass, crystal, quart, LiTaO3, ceramics, optical, QFN, splitter,BGA, CSP,magnetic materials, PCB, silicon, etc
Product Details

Diamond dicing blade is used for grooving , cutting silicon wafer, compound semiconductors, glass and other materials in electronic information industry. Diamond dicing blade is one of new products developed . Our dicing blades include diamond hub dicing blade and diamond hubless dicing blade. The binders include resin bond dicing blade, metal bond dicing blade and electroformed nickel dicing blade.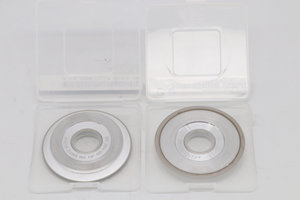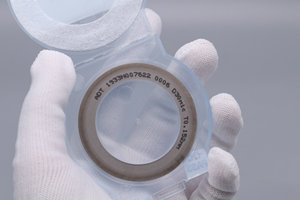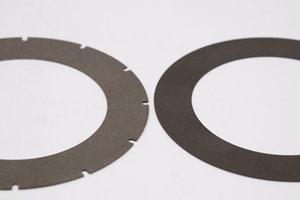 How to selection of the correct types of wafer dicing blades to cut materials
* Binder of resin bond (soft strength) dicing blade, scribing hard and brittle material
* Binder of metal bond (medium strength) dicing blade
* Binder of electroplated bond (hard bond), scribing softer material
Dresser Board for dressing dicing blades
Dresser board is used for dressing and edged blade row,  to increase sharpness, and reduce the chipping of the work piece, to reshape and perfect the blade edge to a flat edge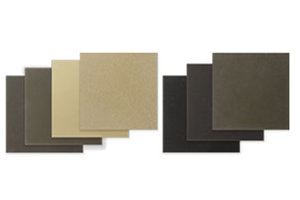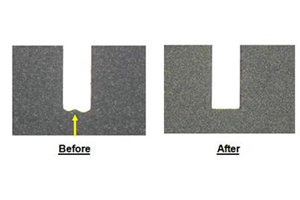 Applications of wafer diamond dicing blade
Scribing / cutting silicon wafers, compound semiconductor wafers (GaAs, Gap), oxide wafers (LiTaO3), glass, crystal, quart, LiTaO3, ceramics, optical, QFN, splitter, electronic parts, optical devices, semiconductor packages, BGA, CSP, various types of semiconductor packages, ceramics, magnetic materials, PCB, silicon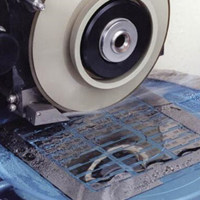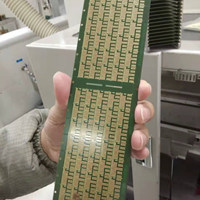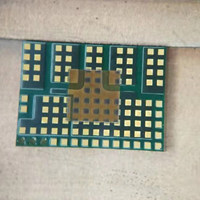 Drawing&Specification
Types
Features
Product Name

Electroformed dicing blade

• Good chip removal and cooling performance
• Can carry on the difficult angle cutting and the step cutting processing• By adjusting the blades strength, can reduce the snake like cutting and blade damage
• The workpiece has no flying edge, burr residue and high yield

Hub dicing blade

Application:  Scribing dicing IC wafers, gallium arsenide, gallium phosphide, epoxy resin board, alloy frame, ceramic substrate, composite board with interlayer, etc

Resin bond dicing blade

• High processing quality for cutting of hard, brittle materials

• Improved cut quality on hard materials

• Excellent cutting ability that help reduce chippingm fractures

Hubless dicing

blade

Application: cutting scribing glass (optical devices, fiber optics), quartz (optical splitters, saw devices), LiTa03 LiNb03 (devices), BGA, QFN (copper epoxy molding ), splitter, sapphire, ceramic substrate, alumina, aliminum nitride, etc

Metal bond dicing balde

• High rigidity minimized wavy & slant cutting

• Excellent rigidity and cut quality

Application:  Scribing electronic parts, optical devices, semiconductor packages, BGA, CSP, PCB, ceramic, glass, quartz, crystal, ferrite, optical communication (Faraday), etc

Electroformed dicing balde

• Wide selection of blade options

• Proprietary thin-blade technology

• Blade thickness – 0.03 mm to 0.3 mm

• Available for both dicing saws and slicers

Application:  Scribing dicing silicon wafers, copper wafer and compound semiconductor wafers ( such as GaAs and SiC) , resistance, ceramic, packaging materials, lithium niobate, lithium tantalate, etc
Other specification can be produced according to customers' requirements
The Case of Metal Diamond Dicing Blades for PCB
Workpiece
PCB  Material

1.2mm thick resin containing copper layer

Dicing Requirements
Cutting without burrs
Incision perpendicularity < 0.005mm
Cutting dimensional error < 0.02mm
Snake cutting is not allowed
Dicing / Scribing Machine
Disco DAD3350 scribing machine
Diamond Dicing Blade

Metal Diamond Dicing Blade
58D x 0.15T x 40H (Grit 400# )
Cutting Parameters
1. Cutting direction: Straight cutting

2. Spindle speed: 30000rpm

3. Feed speed: 50mm/S

4. Cooling water: pure water
Case of metal diamond dicing blade:
Our customer using  other brand diamond dicing blade have chipping before, but try Moresuperhard metal diamond dicing blade do not occur chipping.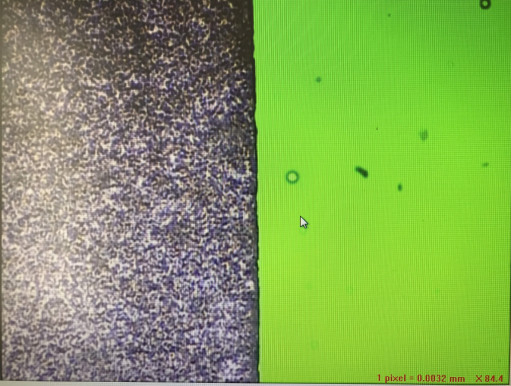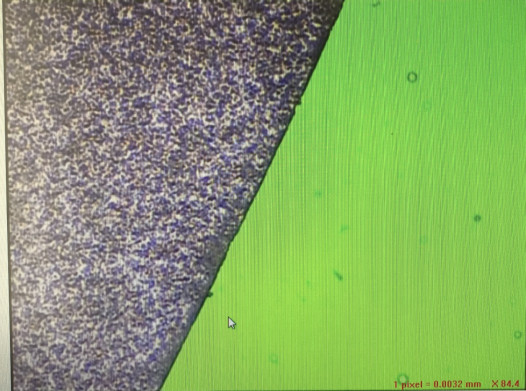 Blade size
Ø52mm*Ø40mm*0.11mm
Workpiece size
2mm
RPM Speed
20,000 RPM
Feed Speed
700µm/s ( can adjust. Opening to cut is 0.12mm, and the depth of the cut is 0.18mm)
Depth of cut
200µm
Length of cut:
130mm
Cutting model
Cutting model
Cut depth
Cut depth
Coolant
Water
Cutting Material

– Cubic Zirconia(8.5 hardness)

– Sapphire (9-Mohs hardness scale)

– Natural stone: Mohs hardness 7-8
Inquiry
Please Feel free to give your inquiry in the form below. We will reply you in 24 hours.