Case of lapping powder metallurgy chainwheel
Powder metallurgy parts are made of copper, iron and other metal powders mixed in a certain proportion, compressed and formed by a forming machine, and sintered at a temperature below the melting point.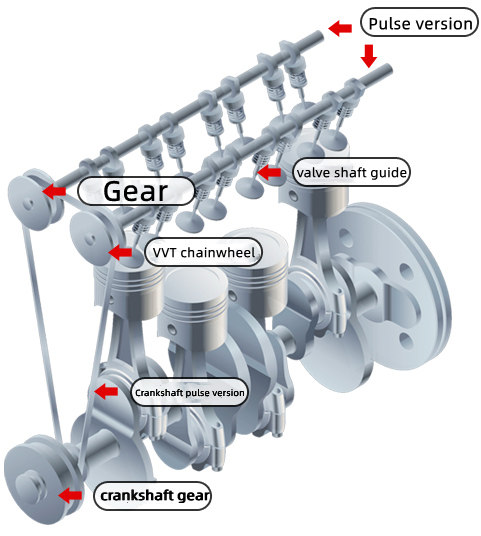 Diamond and CBN double disc grinding wheel usually used for grinding powder metallurgy automotive parts  such as shock absorber parts, engine parts, transmission parts, other automotive parts,etc.
Advantages of powder metallurgy 
(1) Saving resources, saving processes because the metal powder directly formed, without cutting can achieve high accuracy, can be in a short time at a low cost for mass production.
(2) High strength parts can be produced by selecting suitable mixing, forming, sintering and post-processing technologies.
(3) the composite of parts for gear, CAM, gear and gear, CAM and CAM forming in one, can be two or three parts composite.
(4) Since the sintered body material can have pores and contain oil, the excellent characteristics of mechanical parts and bearings can be obtained.
(5) The properties of composite materials can be different characteristics of materials, such as iron, copper, graphite and ceramic composite, can be obtained heat resistance and wear resistance of excellent materials.Powder metallurgy components in automobiles
1. Shock absorber parts
2. Engine parts
3. Transmission parts
4. Other automotive parts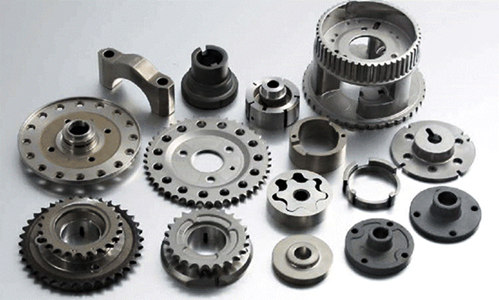 1. Engine components
In an effort to improve fuel economy and control emissions, working conditions for car engines have become harsher. The use of powder metallurgy valve seat, valve guide, VCT and sprocket, etc., can have high strength, high wear resistance and excellent heat resistance.
Automotive P/M engine parts mainly include: transmission system parts (valve seat, valve guide and valve), variable valve timing parts, control levers, etc.
2. Transmission parts
The nearly finished synchrotron tooth ring was combined with a double friction material and a high strength material to produce the world's first clutch hub. In addition, high strength components, such as handle shift gears and shift forks, are manufactured by high temperature sintering.
The main parts of P/M transmission in automobile are: synchronizer hub, synchronizer ring, parking parts, column shift parts and control levers.
3. Shock absorber components
In the shock absorber of automobile and motorcycle, piston rod and piston guide valve are important parts. Considering the stable damping force of the shock absorber, the use of powder metallurgy parts, with high precision sheet surface, can reduce friction, ensure the stability of the handling, improve ride comfort.
Applicable Areas of Moresuperhard vitrifieddiamond double disc grinding wheel:
– Hydraulic pneumatic components. vane pump, conversion valve, piston pump,fuel pump, hydraulic motor parts
– Compressor spare parts. air conditioner compressor vane, piston, Refrigerator compressor valve plate, cylinder block (grey cast iron or nodular cast iron), sleeve (alloy cast iron), slide (high speed steel)
– Engine parts. automobile fuel pump parts, booster pump parts,oil pump nozzle parts
– High precision shaft ,seal, watch parts, molds, carbide blade, ceramic valve core,magnetic materials,etc
Moresuperhard double disk grinding wheel has successed matched: Lapmaster DDG-45 using 457mm double disk grinding wheel, DDG-600 using 600mm double disk grinding wheel and Speedfam DSM 9B-5L-IV using638mm double disk grinding wheel, and double disk grinding wheel(1000D*350H*58T) for SKF-PM1000 grinding machine.
Case of lapping powder metallurgy chainwheel with Moresuperhard diamond double disc grinding wheel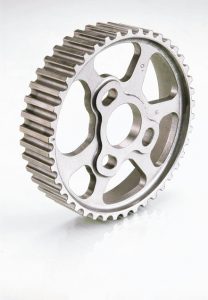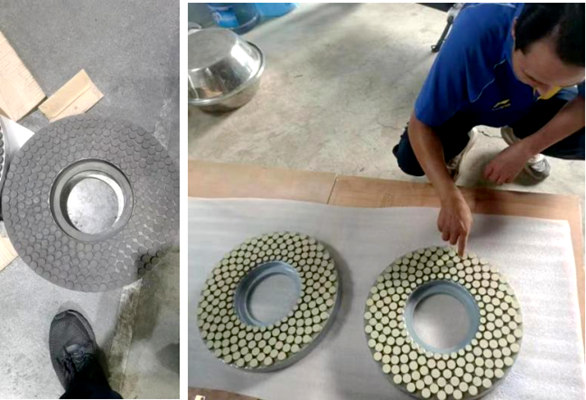 | | |
| --- | --- |
| Density( g/cm³) | >7.0 |
| Surface hardness | HRB 70-95 |
| P0.1Mpa | >370 |
| Tensile MPa | >460 |
| MOE MPa | 130000 |
| Finish requirements | RZ6.3 |
| Rotate speed | 500-600 |
| Wet grinding | Water from above, overflow from below |
| The question the client used before | Life is short, 5mm grinding wheel, about 20,000 pieces, basically 20 hours a day |
Any inquiry about double disc grinding wheel and powder metallurgy parts lapping, you can contact our sales Jim by email jim.jiao@moresuperhard.com.
—EDITOR: Doris Hu/ Jim Jiao
—POST: Doris Hu