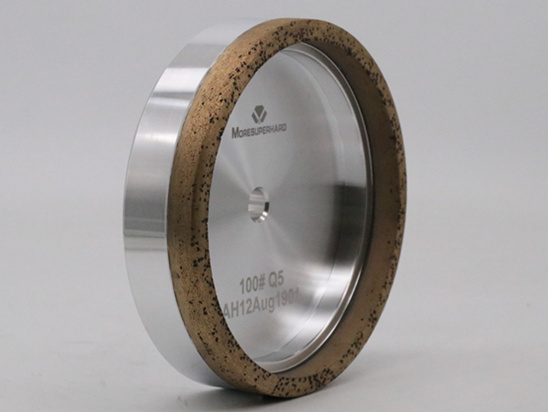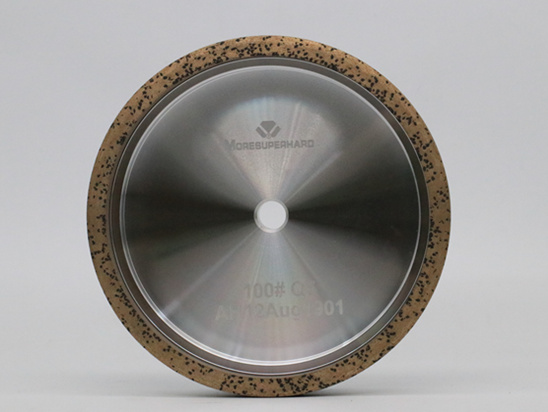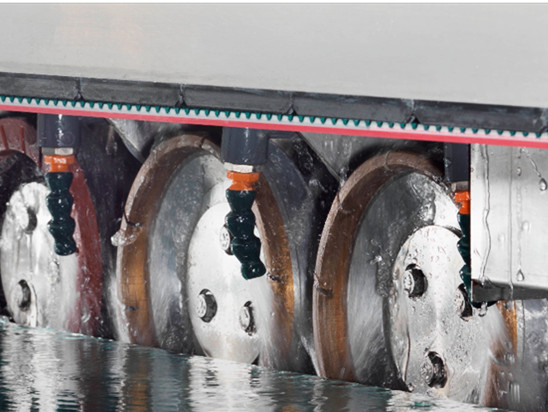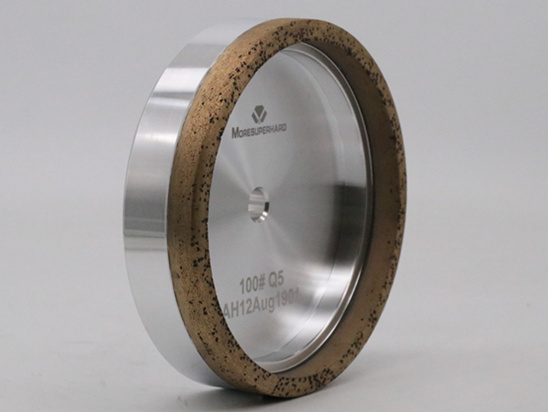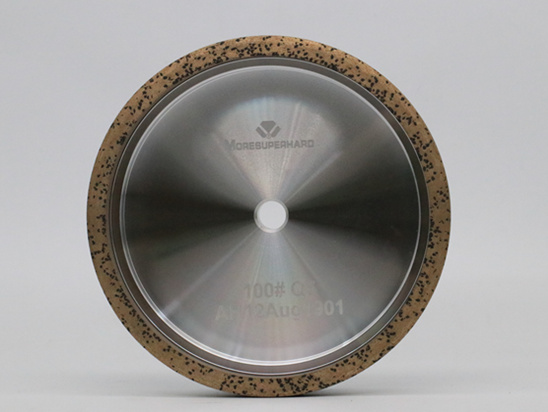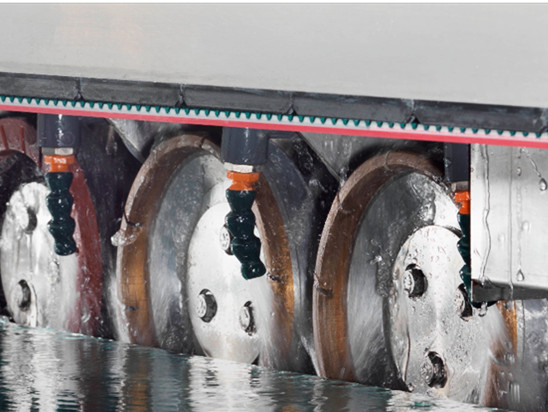 Continuous Rim Diamond Glass Edging Wheel
Continuous rim diamond glass edging wheel
Match machine: Deway, ZXM, BOTTERO, BAVELLONI, bovone, Schiatti angel
Diameter: 100,130,150,175
Position No. 1, Position No. 2,  Position No. 3
Product Details
Moresuperhard continuous rim diamond glass edging wheel using high-quality emery as raw material by modern technology, with wear-resistant, sharpness  characteristics, the glass is no breaking edge, flat surface texture after rough processing.
Diamond layer
Diamond material is hard, sharp and wear-resistant, can quickly wear off the glass with high rotating.
Copper powder in the form of binders and structures, wraps the emery and carbon particles and distributes them evenly in the working layer.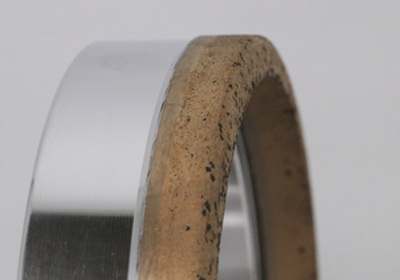 What is the black point on grinding wheel?
The carbon particle is the "black point" on the working layer of the diamond wheel. Many people do not know what the black spots on the diamond wheel are, and even mistake them for emery. In fact, it is not, we put the wheel under a strong light, will reflect a small bright spot is emery, and these black particles, are carbon particles.
In terms of hardness, carbon particles are far less than emery, so in the process of grinding, carbon particles are the first to be consumed. After the carbon particles are consumed, the surface of the working layer will be rougher, and the friction will increase in the process of grinding the glass, thus making the diamond wheel sharper.
Application of continuous rim diamond glass edging wheel :
Continuous rim diamond glass edging wheel is used on the Straight edging machine.
For glass Bottom edge: Diameter 150 with grit 100# 240# on pos1, pos2
For glass chamfer: Diameter 130 with 240# for glass chamfer. The 140# can also be used on double line edging machine.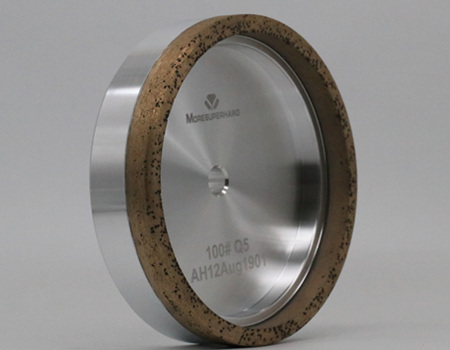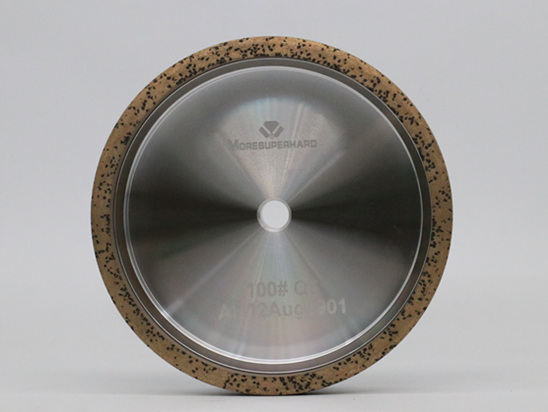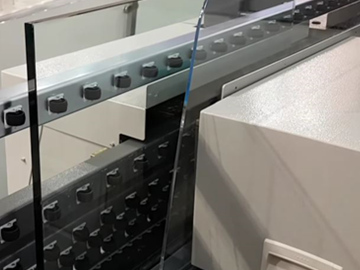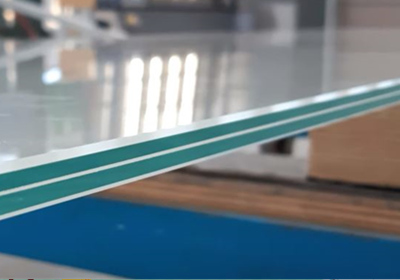 Applicable Machine:
The diamond continuous grinding wheel is suitable for almost edging machine, such as : Deway, ZXM, BOTTERO, BAVELLONI, bovone, Schiatti angelo, etc
Grinding wheel collocation: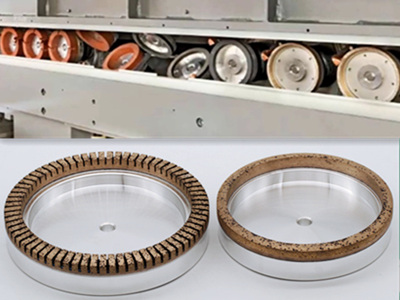 Three wheels

Position No. 1
Full teeth with grit 100#
Position No. 2
Inner teeth with 140#
Position No. 3
Continuous rim with 240#
Suitable for rough processing glass on Straight edging machine and double edging machine.
Drawing&Specification
 Continuous Rim Diamond Wheels for straight/double line edger
D(mm)
H(mm)
Diamond Layer(mm)
Grit
175
12,50
8×10
100,140,180,240
150
12,22,25,50
8×10
100,140,180,240
130
12,22,50
8×10
240,320
100
12,22,50
8×10
240,320
OnStraightedging machine and double edging machine or  Beveling Machine

Processing glass of thickness: 3-25mm

For glass Bevel Angle 3~ 20, also can grind 45° beveled edge.

Such as: High quality diamond wheel 150x8x10: Cutting 2~2.5mm deep glass edges can grind 6 meters per minute
Inquiry
Please Feel free to give your inquiry in the form below. We will reply you in 24 hours.