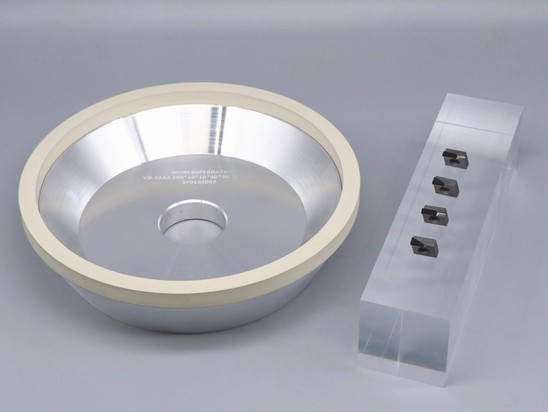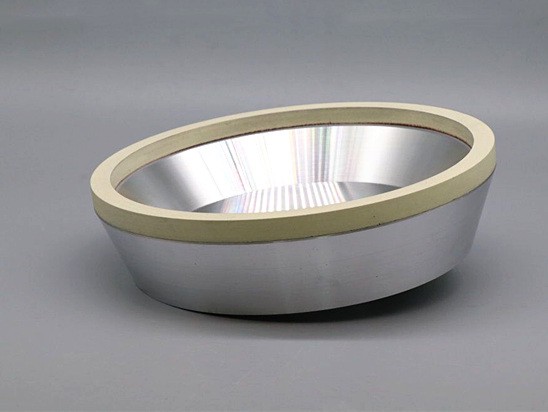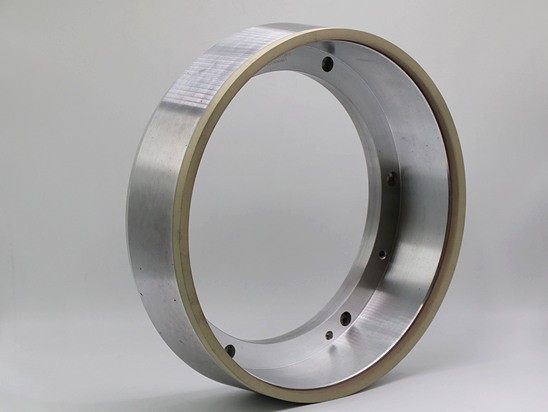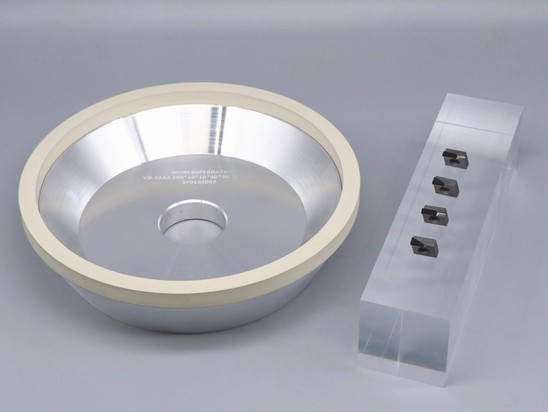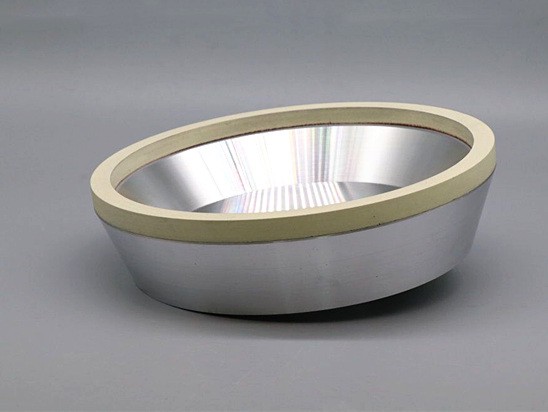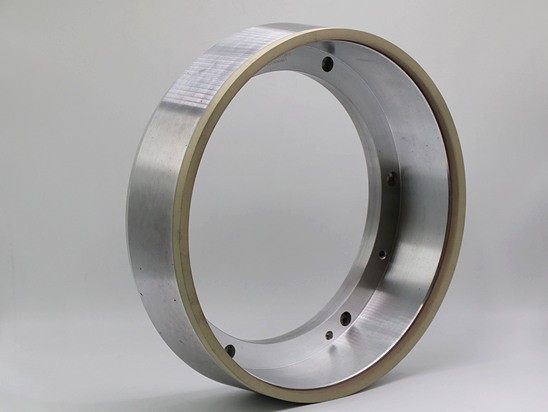 Peripheral Diamond Wheel for Indexable Inserts especially CBN inserts
Peripheral Diamond Grinding wheels are used for indexable inserts grinding (tungsten carbide inserts, ceramic inserts, Cermet, CBN inserts)
Model: 6A2T, 6A2M, 11A2B, 12A2T
Grinding Machine: WENDT, WAIDA, AGATHON, EWAG, COBORN, etc.
Product Details
Application Of Peripheral Diamond Grinding Wheels
Mainly used for precise edge grinding of indexable inserts, tungsten carbide inserts, ceramic inserts, CBN inserts.
Materials of workpiece: tungsten carbide, ceramics, metal ceramic PCD/ PCBN inserts, etc.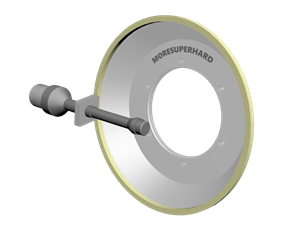 Peripheral Diamond Grinding wheels for indexable inserts, must be of a high level of geometrical accuracy, with ability of significant material removal. We are able to produce various types wheels to suit all popular machines, such as WENDT, WAIDA, AGATHON, EWAG, COBORN, etc.
Applicable Machines Of Peripheral Diamond Wheels
AGATHON
400 Series: 400 PENTA, 400COMBI, 400SEMI, 400PERI.
350 Series: 350T B, 350COMBI
250 Series: PA250
>AGATHON 400 PENTA 5-axis insert grinder is a fully automatic grinding center of the latest generation providing increased efficiency for insert production, the wheels used on AGATON are up to 400mm diameter. Which can grind most tool geometries with flexible clamping system. AGATHON laser machine can reduce the PCD processing time when make tool insert rough cutting, which can take place the rough grinding sometimes.
WENDT
400 Series: WAC715, WAC735
350 Series: WAM336
WAIDA
AP460E
EWAG EWAMATIC LINEAR
The grinding wheel used on EWAG, diameters of up to 500mm, can reduce 50% produce than their traditional grinding machine which uses 250mm diameter wheels. The EWAMATIC LINEAR is a high-precision grinding machine which manufacture tools, indexable inserts and rotationally-symmetrical tools in PCD, PCBN and other hard metal. Year 2018, UNITED GRINDING offers it's EWAG PROFILE LINE, The machine integrates both EWAG ProGrindg and WALTER HELITRONIC TOOL STUDIO into it's FANUC control unit to further expand the range of applications and improve insert geometries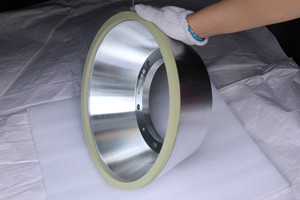 Drawing&Specification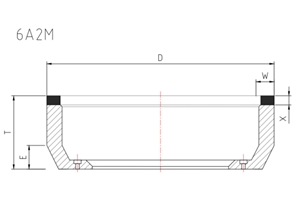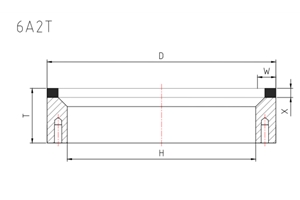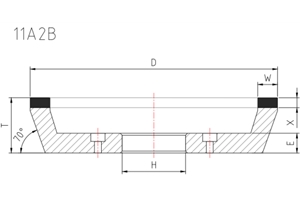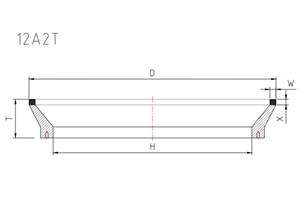 Model
Suitable Machine
D(mm)
H(mm)
W(mm)
T(mm)
X(mm)
WAIDA:AP460E
200
60
6,8,10,12
45
6
Wendt:400 Series
400
336
6,8,10,12,15
39
6
Agathon:350 Series
350
200
6,8,10,12,15
27
6
Agathon:400 Series
400
340
6,8,10,12,15
28
6
6A2H
EWAG WS Series

Coborn

150
40
4 6 10 15 20
40
5 6 8 10
2A2T
WENDT WCD
350
310
5 10 17.5
45
6
Other size can be produced according to customers' requirement
Case of peripheral grinding wheel
Vitrified bond Diamond Wheel for PCD Peripheral Grinding
Wheel size
11A2-Ø200-W10-X10-H40
Wheel grit
D16 C125
Wheel speed
12M/S
Coolant
Oil
Machine
EWAG Compact line
Press
feed on pressure at 130-140 Nm
Work life
0.007mm/plate
Inquiry
Please Feel free to give your inquiry in the form below. We will reply you in 24 hours.