Machining Principle of Double Disc Grinding
August 27, 2021
1. High speed grinding and planetary grinding compound:
In the grinding process , the grinding disc to the workpiece double face to do fixed feed high-speed grinding movement and planetary grinding movement, that is, the workpiece is told to grind in the case of rotation.
2. Grinding marks overlap and cross:
In the grinding process, the friction marks are evenly crossed due to the interaction of sliding, micro-ploughing, micro-cutting and material fatigue fracture. The workpiece processed by grinding method has the same processing precision as precision grinding, which can obtain high flatness and parallelism of two planes, and the surface roughness value is smaller.
3. In the grinding process, the double-disc grinding wheel continuously cuts and processes the workpiece.
There is no tangential contact surface between the workpiece and the grinding tool, and the force generated by the cutting clearance is very small. Because the cutting force is small, the heat generated on the workpiece is correspondingly small, so the workpiece is not easy to burn or produce vibration marks, and the workpiece line position accuracy is better.
Double-disc grinding machine can grind workpieces using a through-feed, plunge-cut or oscillation process, depending on the respective requirements. The compact and rigid machine configuration ensures the greatest precision level of component with the shortest transfer times.
Through-feed process radial/linear for the shortest cycle times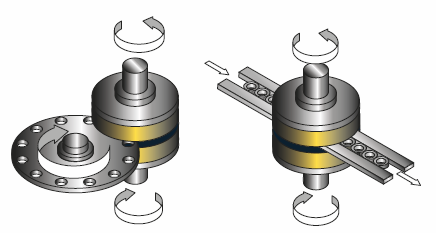 Plunge-cut process, oscillation/rotation for high-end quality with parallel standing tool spindles , removal is done via the in-feed of one of the discs: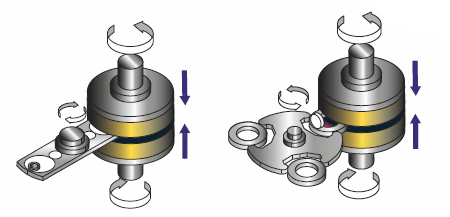 TAG:&nbsp&nbsp&nbspDouble Disc Grinding&nbspDouble Disc Grinding disc