Diamond wheel for grinding magnetic materials
With the ferrite market is becoming full, the emerging market of NdFeB. The tooling requirements of advanced processes, such as internal grinding, cylindrical grinding, centerless grinding, double-disc surface grinding, thread-grinding and cutting of ferrites, samarium cobalt, neodymium iron and other magnetic materials.
1. Resin/Metal bond wheel for centerless grinding
Single-piece formation of a resin bond wheel with a maximum outer diameter of φ1000mm and width of T200mm can be realized.
Material of Ferrite bars: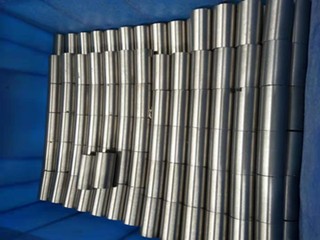 2. Resin/Metal bond double disc for surface grinding
High grinding performance and long tool life for processing of Ferrite/NdFeB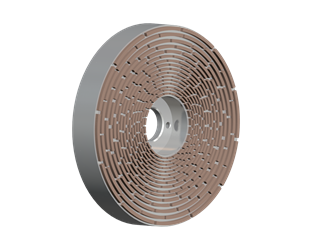 3. Electroplated diamond wheels for formed grinding
This is a high precision electroplated wheel realized by our original precision electrodeposition technology and shows excellent shape retention performance and long-lasting sharpness in form grinding. Since truing/dressing on a machine is not required, high precision and high efficiency form grinding is possible.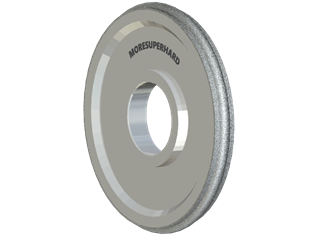 Material of NdFeB: