A New CNC Tool Grinder – WAlter Helitronic G200
WAlter hosted an unusual new product launch event in changzhou, jiangsu province, on Oct 31, 2018. Launched a new tool grinding machine – HELITRONIC G200.

The biggest characteristic of the HELITRONIC G200 is compact implementation of high quality and high efficient tool grinding. Machine covers an area of only 2.3 ㎡. The appearance is simple and exquisite, giving users a new experience.
HELITRONIC G200 machine can grind or regrind rotationally symmetrical tools with a diameter range of 1-125mm.The maximum length of workpiece can be up to 235mm, the maximum workpiece weight can be up to 30kg. it can be equipped with grinding wheels up to 150mm diameter. The machine is equipped with 21.5 inch rotating multi-function touch panel, which is very easy to operate.

The HELITRONIC G200 C-shaped structural part adopts artificial mineral casting bed body, which has excellent vibration damping characteristics, thermal stability and rigidity.It can reduce vibration and reduce thermal deformation during high-quality grinding. The system is suitable for tools with a diameter range of 3mm -16mm, can auto load up to 500 cutting tools with a diameter of 3mm without changing grippers.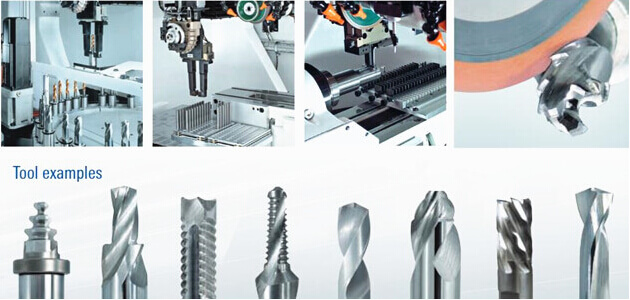 More SuperHard provides a line of solution and services for ultra performance tools grinding on CNC machines. Our diamond grinding wheels are used for fluting, gashing clear edge and relief angle, OD grinding of the tungsten carbide, HSS, milling cutter, reamer and drill, etc.