Moresuperhard moveforward to CIOE 2021
September 14, 2021
Formnext + PM South China come to a successful conclusion!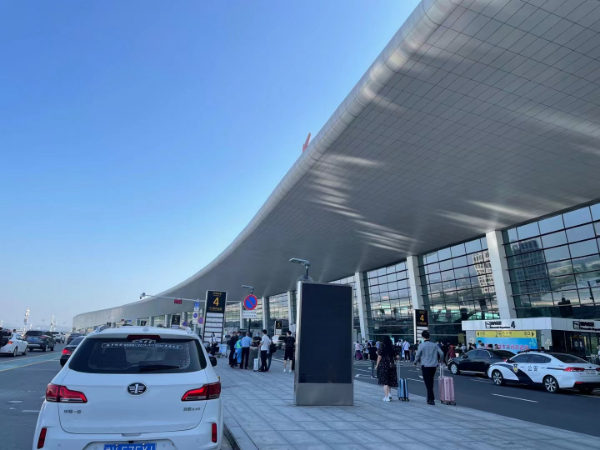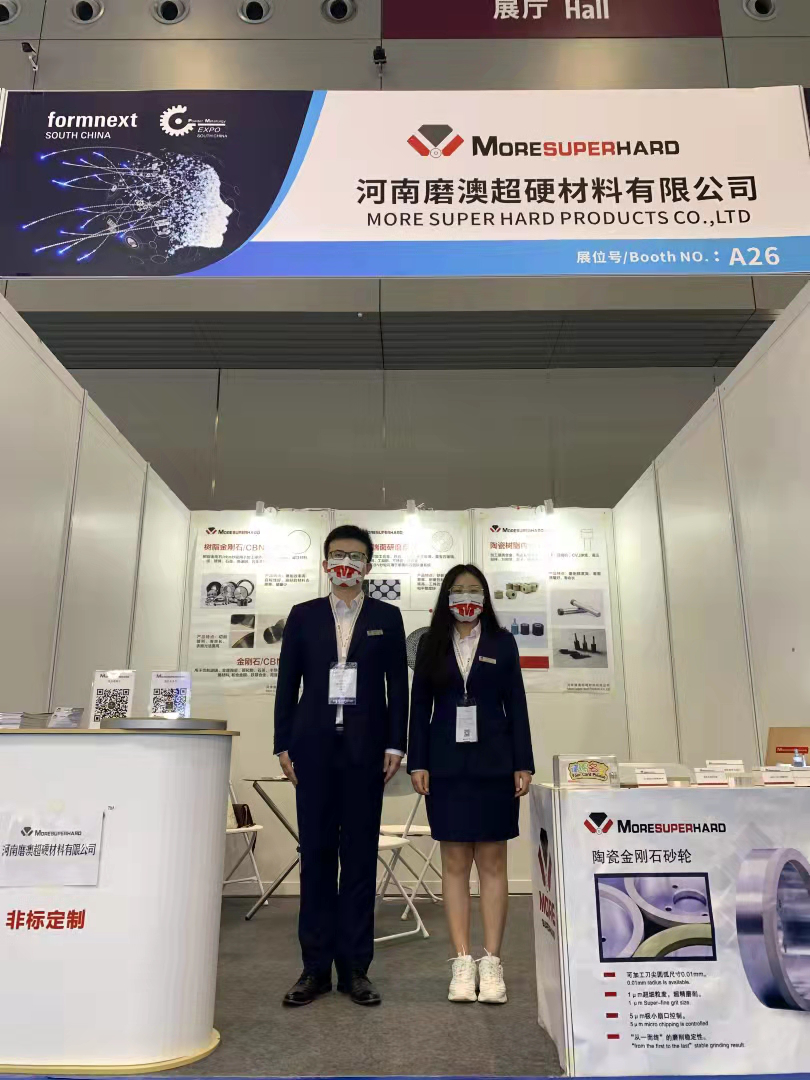 Shenzhen, known as the "capital of scientific and technological innovation", has thus shown infinite vitality. Formnext+PM South China held successfully in Shenzhen International Convention and Exhibition Center from September 9 to 11.Moresuperhard has sent two representatives to Shenzhen International Convention and Exhibition Center to participate in the exhibition and exchange learning.
The theme of the exhibition focuses on advanced materials and innovative forming processes of injection molding and additive manufacturing, sharing cutting-edge MIM and AM technology application cases, and introducing 3D printing materials, processing technology and business opportunities of the industry in the 5G era. Forum to explore the research progress of high-performance ceramic substrate powder materials, the latest development of ceramic substrate preparation technology, the key bottlenecks of ceramic substrate and copper clad plate, the development of ceramic substrate application fields and packaging technology, the development of new opportunities for the development of ceramic substrate in the 5G era.
In addition to the common ceramic and resin 3D printing materials, there was also has continuous carbon fiber/metal 3D printing materials. The parts printed by continuous fiber are widely used in aerospace, automobile and other high-end manufacturing industries while surpassing the strength of aluminum alloy. Metal 3D printing materials include 17-4 stainless steel, inconel 625, die steel, copper and so on. Cases seen: UAV skeleton, seawater inhaler, camera base, sprocket, aircraft bracket, impeller, etc.
The workpiece materials processed by customers in this exhibition are ceramic tungsten steel semiconductor materials carbide zirconia tool bearing steel and so on.
The most interesting products are: internal grinding wheel, cutting disc and grinding disc.
The questions customer has asked:
1. What is the minimum of the internal grinding wheel?
2. How much accuracy can be achieved?
3. Whether good consistency can be achieved?
4. How thin can the cutting disc be and what is its cutting performance?
5. There are grinding disc flatness can achieve how much and how much processing of the workpiece can achieve and so on.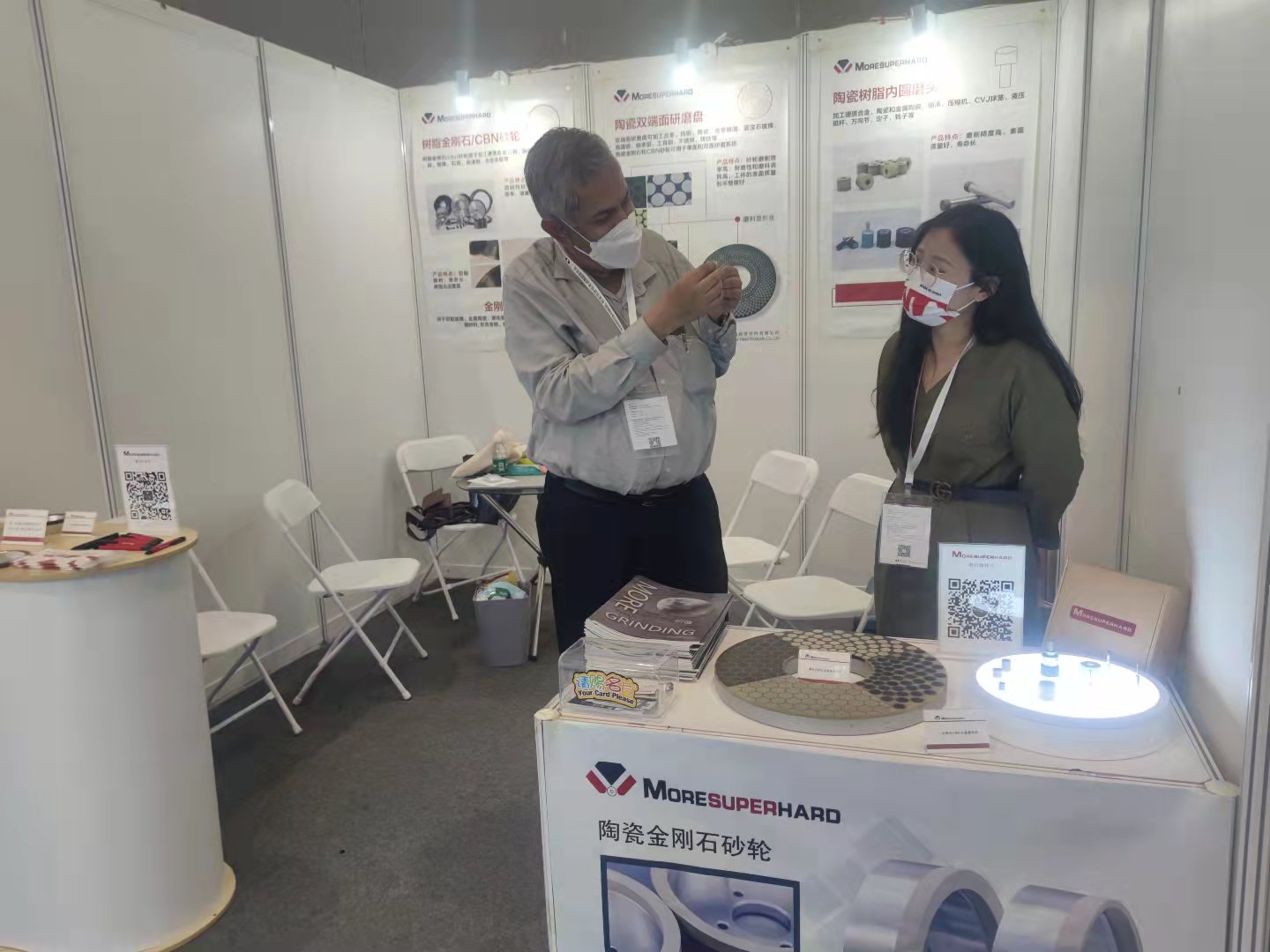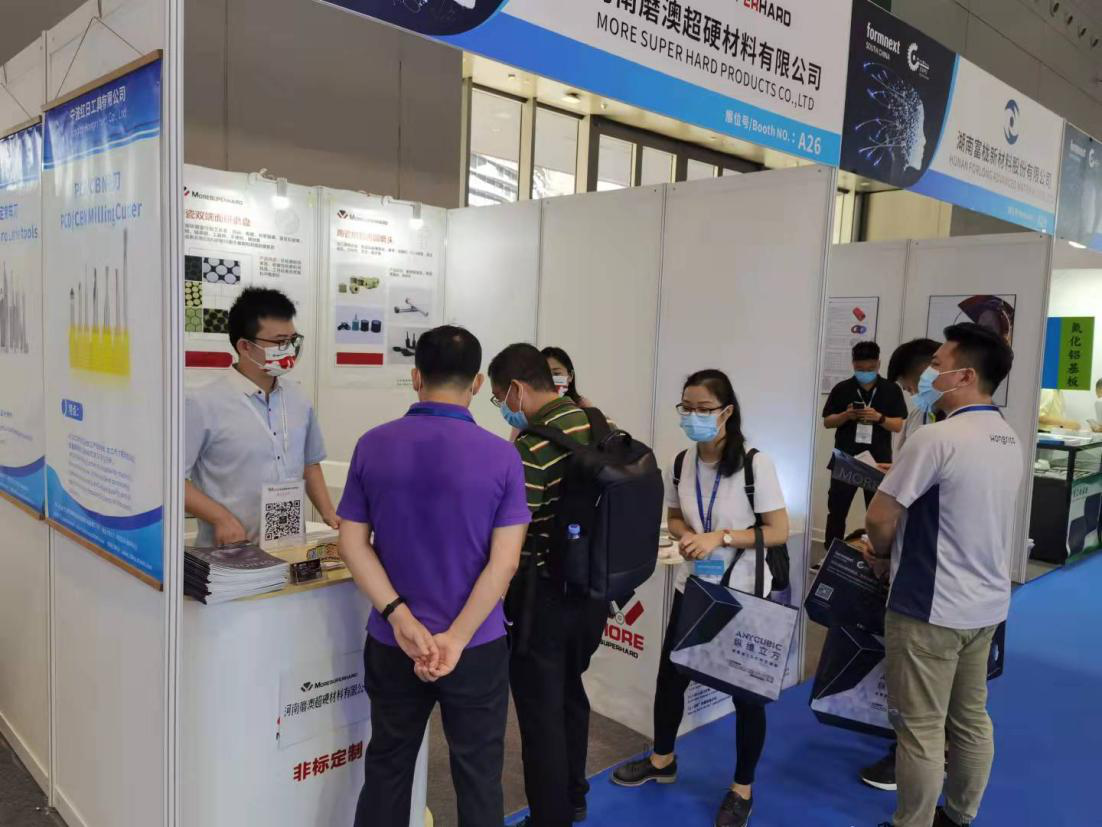 Throughout the forum, facing the general trend of science and technology development, the market application pattern and the general direction of industry extension, more than a dozen industry guests are passing on the in-depth thinking of building a new future of ceramic 3D printing, and with this as the goal to outline a new blueprint for the development of scientific research. Accompanied by applause, the 2021 Shenzhen International Ceramic 3D Printing Application Summit officially closed.Furthermore,Moresuperhard have also ready to welcome the upcoming CLOE2021.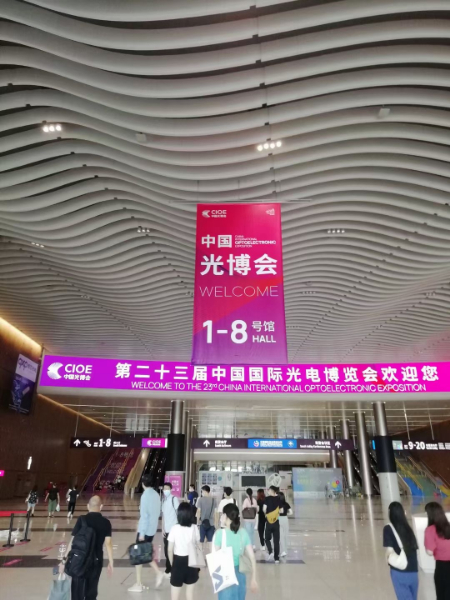 TAG:&nbsp&nbsp&nbspEXPO&nbspFormnext + PM South China 2021&nbspCIOE